Laundry services in Lerwick
From £2 per item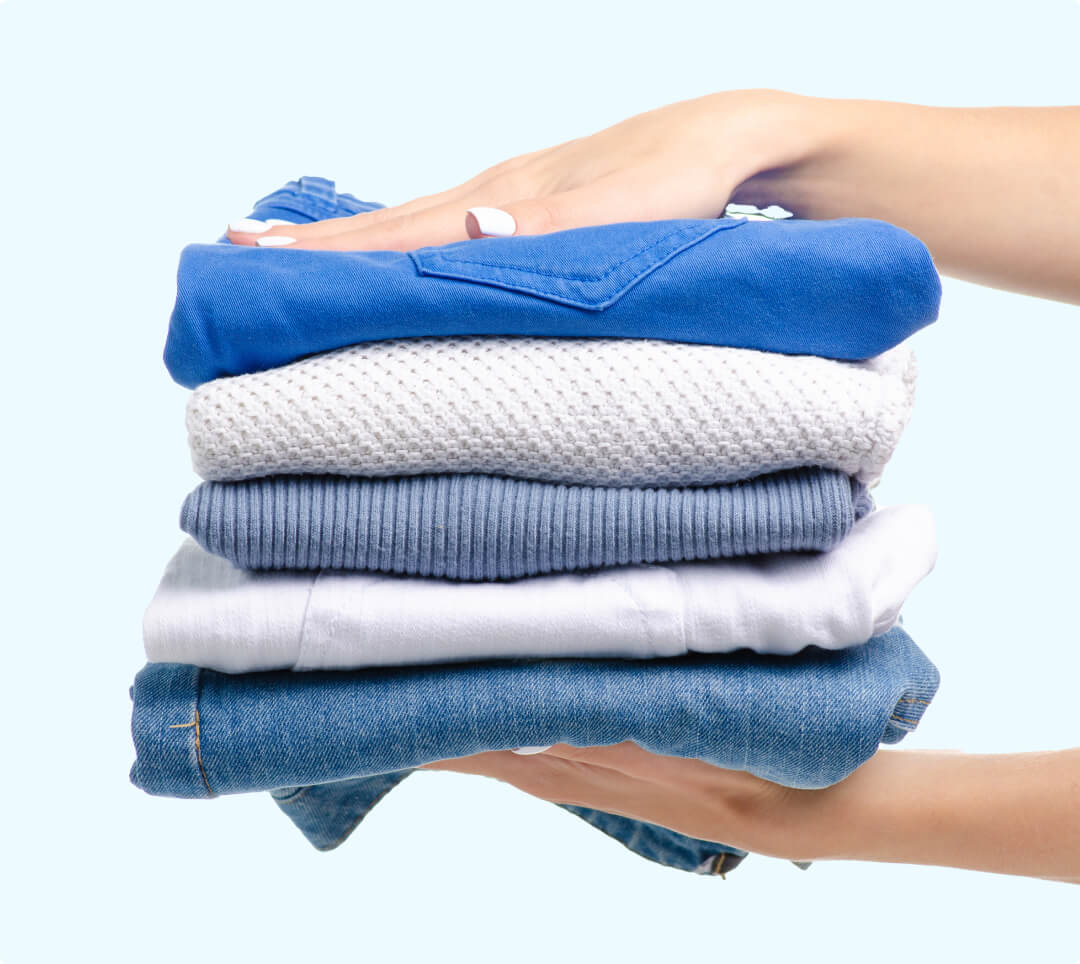 Very impressed with the Laundryheap service! My dry cleaning was collected in the evening, beautifully cleaned and returned the next evening :)
---
Search and compare prices for laundry items:
Average local cleaner
Delivery unknown
?
Laundryheap
Free delivery included
?
Need to do a whole load of laundry?
One load of laundry
6 kg
Fixed price
£16.95
Collection & delivery at your doorstep
You select times that fit into your schedule
One load of laundry
One load typically includes:
5 t-shirts
2 jeans
11 underwear
11 socks
1 bedsheet
Free same-day collection
Our driver picks up your dry cleaning in the same day. No additional fees.
Delivery in less than 24 hours
We collect, clean and deliver your laundry and dry cleaning in 24 hours.
Standard wash for just £16.95
Per load of 6kg - 30° machine wash and tumble dry.
---
---
Baby clothes (prices can vary)
from
per item
Bed Sheet - Single
from
per item
Jacket / Blazer
from
per item
Bed Sheet - Double
from
per item
Children clothes (prices can vary)
from
per item
Overcoat / Raincoat
from
per item
Socks / Underwear
from
per item
Bed Sheet - King
from
per item
Overcoat - Full Length
from
per item
Bed Sheet - Super King
from
per item
Cushion Cover - Small
from
per item
Cushion Cover - Medium
from
per item
Cushion Cover - Large
from
per item
Duvet Cover - Single
from
per item
Duvet Cover - Double
from
per item
Duvet Cover - King
from
per item
Duvet Cover - Super King
from
per item
Tablecloth (up to 2m)
from
per item
Tablecloth (up to 4m)
from
per item
Puffer / Down Coat
from
per item
---
Areas we cover in Lerwick